Nicolas Roberts | Structural Geology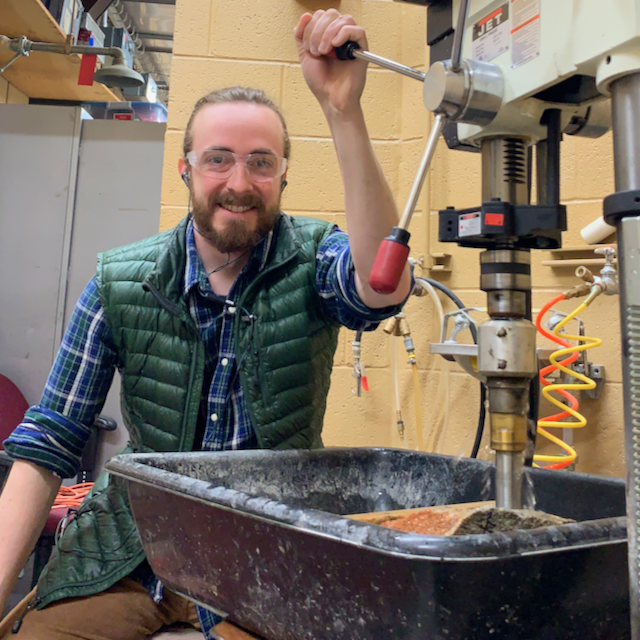 Welcome
I am a fifth year PhD student in the Structure and Tectonics group at the University of Wisconsin-Madison with Basil Tikoff. My research interests include early Earth crustal processes, microstructural shear zone kinematics, pluton and dome emplacement, and statistical analysis of structural geology data . For my PhD, I am applying all these interests to investigate the kinematic and emplacement history of several Paleoarchean granitic complexes of the 3.5-3.2 Ga East Pilbara craton, Western Australia.
As part of the East Pilbara project, I am working with two undergraduate Geoscience majors from UW Madison. We just came back from a productive field season of mapping a few large scale folds in the Warrawoona greenstone belt and conducting an anisotropy of magnetic suceptibility sampling campaign in the Mt Edgar granitic complex.
I am regularly adding to this website (it's new and still under construction), so come back often.
Contact info
email:
nmroberts@wisc.edu
address:
Department of Geoscience
1215 W Dayton Street
Madison, WI 53706
Recent Activity
March-April 2019: Had a fantastic time as a visiting instructor for Structural Geology at Colorado College, Block 7.
Dec 2018: Attended the AGU Fall Meeting.
Oct 2018: Looking forward to attending the AGU Fall Meeting in Washington, D.C., where I will present work from the East Pilbara craton (see abstract).
June 2018: Our paper on statistics in structural geology, Roberts et al., 2018, was accepted to the Journal of Structural Geology 40th anniversary special volume.
May 1 to August 10, 2018: Everone in the field team has made it back safetly after a superb three month field season in the East Pilbara.
April 2018: Successfully passed my preliminary exam into dissertator status.
December 2017: Presented a poster at the AGU Fall meeting about keeping track of orientation data in the StraboSpot data system.
November 2017: Gave a talk at the Specialist Group in Tectonics and Structural Geology (SGTSG) meeting in Denmark, Western Australia.
November 2017: Attended the 7-day SGTSG preconference field trip led by the Geological Survey of Western Australia.