Nick Roberts | Structural Geology
Dr. Nicolas M. Roberts
Postdoctoral Researcher
Department of Geoscience, University of Wisconsin Madison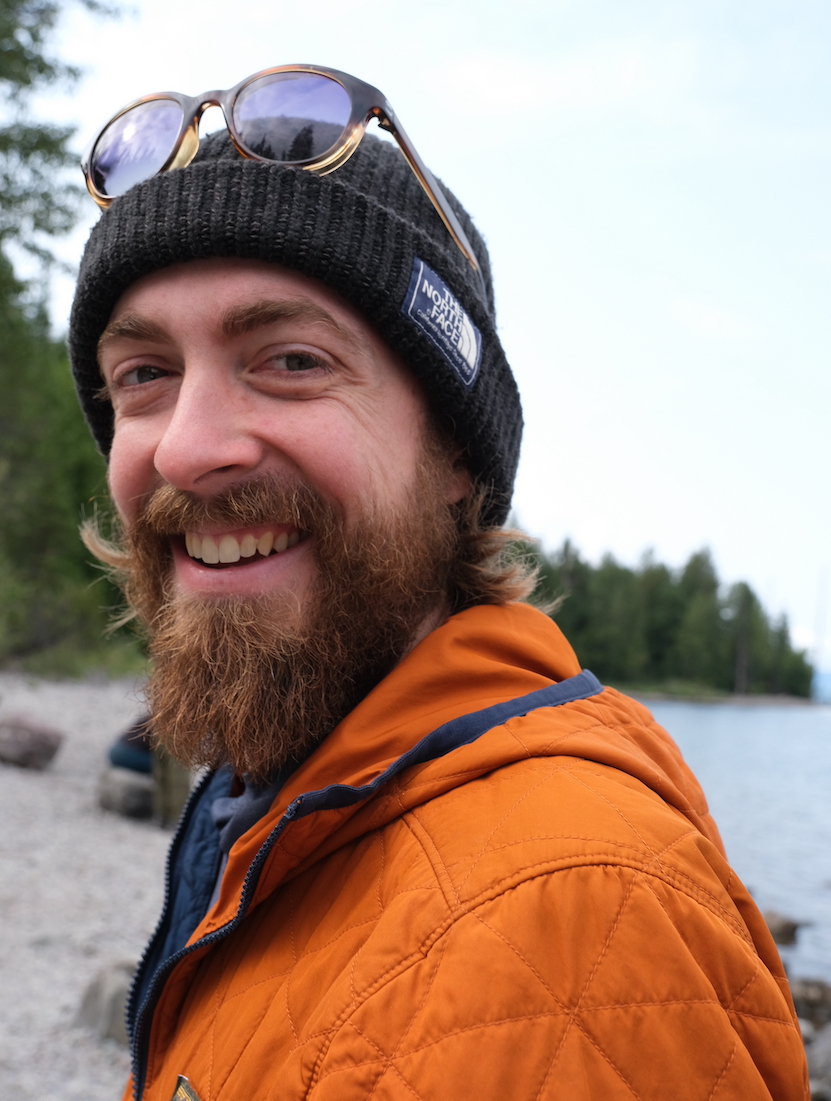 About Me
I am a quantitative field-based structural geologist with a broad set of research interests that center around how the continental crust accomodates deformation. From flow in the lower crust to crustal scale fault/shear systems, I combine statistical analysis of field structural data with quantitative microstructures and interdisciplinary lab techniques to characterize strain, kinematics, and deformation history. A natural extension (no structure-pun intended) of this research is the study of crystal-scale strain accomodation and rheology.
Most of my research to date has focused on the East Pilbara craton in Western Australia, where I have worked to characterize the structures in an around a Paleoarchean granitic dome. Along the way, I've picked up a love of statistical analysis of structural data and I am part of the StraboSpot project, a community-supported effort to efficiently collect and store structural (and other types of) data in a flexible database.
Contact info
email:
nmroberts@wisc.edu
address:
Department of Geoscience
1215 W Dayton Street
Madison, WI 53706
Recent Activity
June 2020: I successfully defended my PhD entitled, Internal fabrics and marginal deformation of the Paleoarchean Mt Edgar dome, East Pilbara Terrane, Western Australia: Structural constraints on crustal flow in the early Earth.
Sept 2019: Two of us from the East Pilbara project presented at the GSA 2019 Fall Meeting. It was a particularly great meeting with lots of good sessions about deformation and tectonics.
March-April 2019: Had a fantastic time as a visiting instructor for Structural Geology at Colorado College, Block 7.
Dec 2018: Attended the AGU Fall Meeting.
Oct 2018: Looking forward to attending the AGU Fall Meeting in Washington, D.C., where I will present work from the East Pilbara craton (see abstract).
June 2018: Our paper on statistics in structural geology, Roberts et al., 2018, was accepted to the Journal of Structural Geology 40th anniversary special volume.
May 1 to August 10, 2018: Everone in the field team has made it back safetly after a superb three month field season in the East Pilbara.
April 2018: Successfully passed my preliminary exam into dissertator status.
December 2017: Presented a poster at the AGU Fall meeting about keeping track of orientation data in the StraboSpot data system.
November 2017: Gave a talk at the Specialist Group in Tectonics and Structural Geology (SGTSG) meeting in Denmark, Western Australia.
November 2017: Attended the 7-day SGTSG preconference field trip led by the Geological Survey of Western Australia.